Prof. dr. Claire Wyman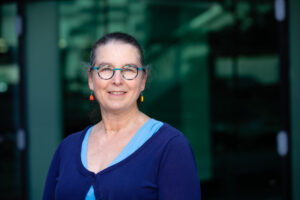 S.V.N.B. Hooke has one honorary member: Claire Wyman. She was one of the most important people during the foundation of the Nanobiology program in 2012 and has made considerable contributions in her field of research. Claire has contributed a lot to the founding of S.V.N.B. Hooke and has ever since been very involved with our association and our members.
You can read about Claire on her blog.
Here you can find Claire's thesis and the text she has written to accompany her thesis.