Tuesday the 10th of January we will have a lunch lecture from Project March in the Franklin Hall in Applied Sciences.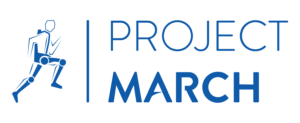 Project MARCH team IX is recruiting! Would you like to join the Cybathlon 2024 in Zürich? Project MARCH is a D:Dreamteam from the TU Delft that improves the quality of life for people with a spinal cord injury by building an exoskeleton. In 2024 we will compete in the Cybathlon with our MARCH IX exoskeleton. Do you want to build this exoskeleton in a team with many other highly ambitious students? Visit the Project MARCH lunch lecture!
During this lunch lecture we will listen to our own fellow Nanobiologists who are currently part of the Project MARCH team!
Free lunch will be provided, so don't miss out!