Tuesday the 20th of December we will have an In House Visit at Getinge! We will be leaving from Applied Sciences South at the beginning of the lunch break by bike. The bike ride is only 3 minutes so walking is also an option. We will then gather around 12:45 at Heertjeslaan 2 in front of the building.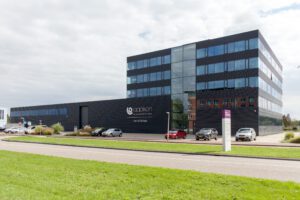 Getinge is a company originally founded in a rural town in Sweden. Now they are a global medical technology leader, present in more than 40 countries. We are visiting the site of Getinge that was first called Applikon Biotechnology. This part of Getinge is leading in the development and supply of advanced bioreactor systems for the research and production of vaccines and antibodies in the biopharmaceutical industry, as well as enzymes and bio-plastics for industrial biotechnology. At the site of Getinge that we are visiting they undertake the whole process concerning the bioreactor systems. From research to production of the bioreactors themselves.
The visit will consist of an introduction about the company by Marketeer Emmy Oudshoorn, this will be followed by a talk about what kind of role you can have as a student within Getinge by Cristina Bernal Martinez, she is an Application & Support Engineer at Getinge. We will end with a presentation about the current projects for customers by students and a tour of the facilities and labs by Imko Gaastra the Area Manager Special Projects at Getinge!
Places are limited so sign up now!